Egg Bioscience and Biotechnology

Author:  Yoshinori Mine

Edition:  1st

Format:  Hardcover

Pages:  366          

Language:  English

Illustrations:  Numerous B/W

Publisher:  Wiley-Interscience (Hoboken, NJ, 2008)

Availability: Yes

Acquired: Interlibrary loan

ISBN:  978-0470039984

his book contains a series of articles about chicken egg bioscience, and most of the chapters deal with topics important to industry.  Chapter 1, "The Structure and Chemical Composition of Eggs" is of the most interest to the pysankarka, with a description of the actual chemical components and structures that compose the eggshell.  You can read much of this chapter for free via Amazon.

The book contains numerous drawing and photographs of the microstructures of chicken eggs, like the two below.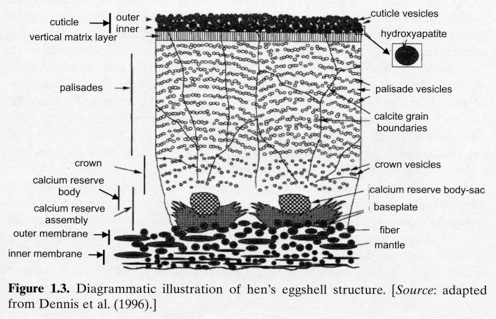 Eggshell structure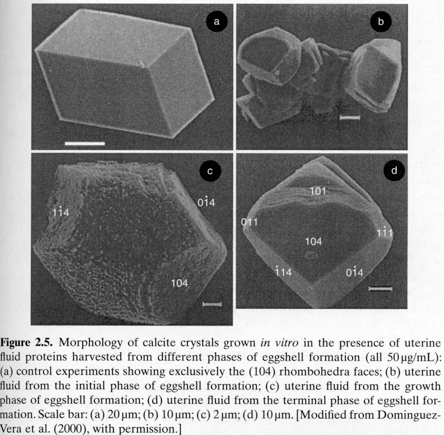 Calcite crystals

It is an interesting book to have a look through, if you have an interest in chemistry or biology.  It is most definitely NOT light reading, and is not worth the expense of buying for most readers (it's priced at >$100).  I got a coy via interlibrary loan, and that was good enough for my needs.

Back to MAIN Other Books home page.

Back to MAIN Books home page.

Back to Pysanka Bibliography.