Українська Народна Писанка

(The Ukrainian Folk Pysanka)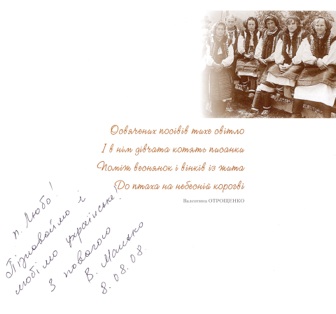 Author: 
Віра Манько (Vira Manko)

Edition:  1st

Format:  Large format hardcover

Pages:  80          

Language:  Ukrainian

Illustrations:  BW/Sepia and color plates

Publisher:  Svichado  (Lviv, 2005)

Availability:  Available

Acquired:  «Літера» (Lviv)

ISBN:  966-8744-10-1

This is the Ukrainian language version of Vira Manko's definitive pysanka book.  It includes not only well-researched chapters about Ukrainian spring folk customs and traditions, pysanka traditions, pysanka symbolism, the history of the pysanka, and basic pysanka techniques.

As exciting as the text may be, what differentiates this editions from the previous one is the addition of color plates of pysanky.  There are 1464 pysanky on 38 plates, and they are divided by there place of origin.  Each pysanka has noted, if known, its name, village and region of origin. The tables/plates are labelled by oblast (state), and example of local embroidery is included for each oblast. (Shown below: Ivano-Frankivsk oblast, ethnographically Hutsul and Pokuttyan)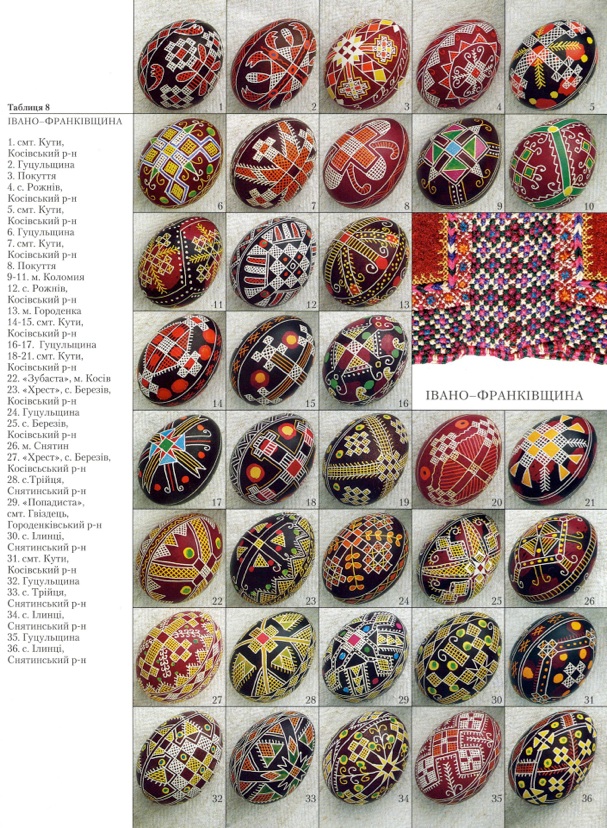 For further information, see the review of the English language version here.

Back to MAIN Писанка Books home page.

Back to MAIN Books home page.

Back to Pysanka Bibliography.