По Білому Яйці Воскові Взори

(Wax Designs on a White Egg)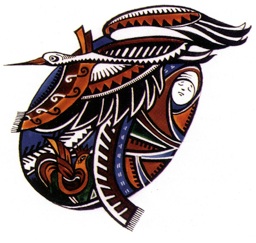 Author:
  Марія Іванишин (Mariya Ivanyshyn)

Edition:   1st

Format:  Hardcover

Pages:   96          

Language:  Ukrainian

Illustrations:  many, including color photos

Publisher:  Ґердан-Графіка  (Lviv, 2006)

Availability:  Yevshan, bookstores in Ukraine

Acquired:  Yevshan

I'd always found this book to be a bit confusing–I couldn't figure out who its audience was supposed to be.  Years later Mariya explained its genesis to me.  She had been asked, in the early 2000s, to produce a small textbook for teaching pysankarstvo to grade school children.  She wrote such a book–only to be told it was no longer needed (there were no funds available for its publication).  She then re-wrote it, and self-published it as a book for all ages.

This is a lovely book–it is printed an high quality paper, and the graphics are top notch. There are poems, like this one, from which the book takes its title: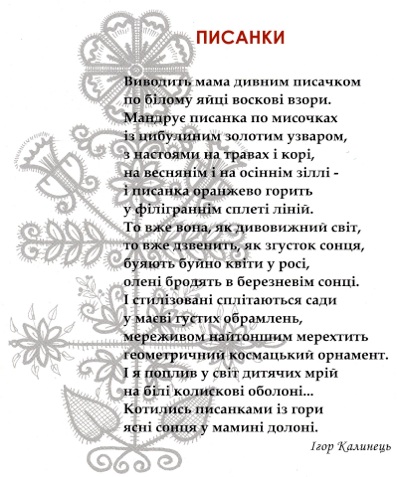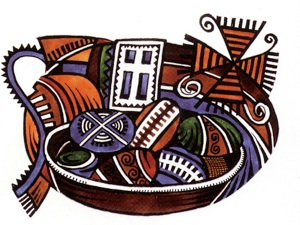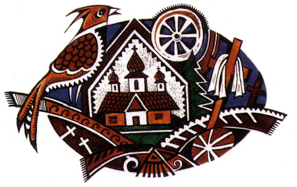 Back to MAIN Писанка Books home page.

Back to MAIN Books home page.

Back to Pysanka Bibliography.